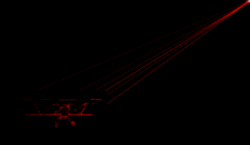 WEB GADGETS
DUE WEB GADGET DA UN GENIALE WEB DEVELOPER AMERICANO; IL SIGNOR ADAM BOWMAN.
HO SOLTANTO COLORATO ED INGRANDITO I VARI ELEMENTI. UTILIZZARE IL MOUSE PER INTERAGIRE CON GLI "ANIMALI".

TWO WEB GADGETS BY A BRILLIANT AMERICAN WEB DEVELOPER; Mr. ADAM BOWMAN.
I ONLY COLORED AND ENLARGED THE VARIOUS ELEMENTS. USE THE MOUSE TO INTERACT WITH THE "ANIMALS".
QUESTA PAGINA DEVE ESSERE VISUALIZZATA UTILIZZANDO INTERNET EXPLORER
THIS PAGE MUST BE VIEWED BY USING INTERNET EXPLORER

www.radiopharos.it
Dicembre
2011
December
Copyrightę 2011--2021 All rights reserved
Tutti i diritti riservati